TOGETHER WE ARE STRONG
We should nurture the love in our children's hearts and nourish them with virtue and life lessons. As they grow up, we should clear their path so that they can develop to their fullest potential.
Saturday, 15 July 2023
I was born in 1955 in Bornova, İzmir, to my father Avcı Süleyman from Elazığ and my mother Zeynep, the beautiful Albanian woman from Manastır.
One of Seyit Mehmet Özkan's recent articles had the title: "
ÇOCUKLUĞU GÜZEL GEÇENİN YETİŞKİNLİĞİ DE GÜZEL GEÇER..
", which resonated with my childhood memories.
My father worked as the Inventory Manager at the Bornova Agricultural Combat Research Institute, and we lived in the official residence in the institute's garden. In other words, we lived in the neighborhood of Levantine families in Bornova. Until I was 12, almost all of my neighborhood and neighboring friends were children of English, Italian, and German families.
I attended Kars Elementary School and Suphi Koyuncuoğlu High School. It is still unbelievable for both myself and my family that I finished high school with the second highest score. I chose the Department of French Language and Literature at Ankara University's Faculty of Letters, without needing to take any exams or have a specific score.
I studied in Ankara for one year. During a weekend home visit, my father said as he was leaving for hunting, "When you come next time, pack your belongings and come with me. We can't afford to send you to school in Ankara, but I believe that you will get into a university in Izmir next year. You can study and work at the same time without burdening us." And it happened exactly as he said. I returned to Izmir and a year later, I got accepted to the Academy of Economic and Commercial Sciences, Department of Accounting.
In September 1988, on a Saturday, the Great Master Kenan Özkan and Seyit Mehmet Özkan came to get me. Our Master Ajlan Ertunç had given us his
HAND
before, and that day he gave us his
ROAD
: "Starting from Monday, you will work at ÖZKAN Demir." And that's how I joined the Özkan Family.
After serving as the Accounting Manager at Özkan Demir Çelik for 14 years, starting from 2004, I worked as the "House Steward" of the family and as the Deputy General Manager of Administrative Affairs and a Member of the Board of Directors. I held this position for 32 years until my retirement on March 31, 2021.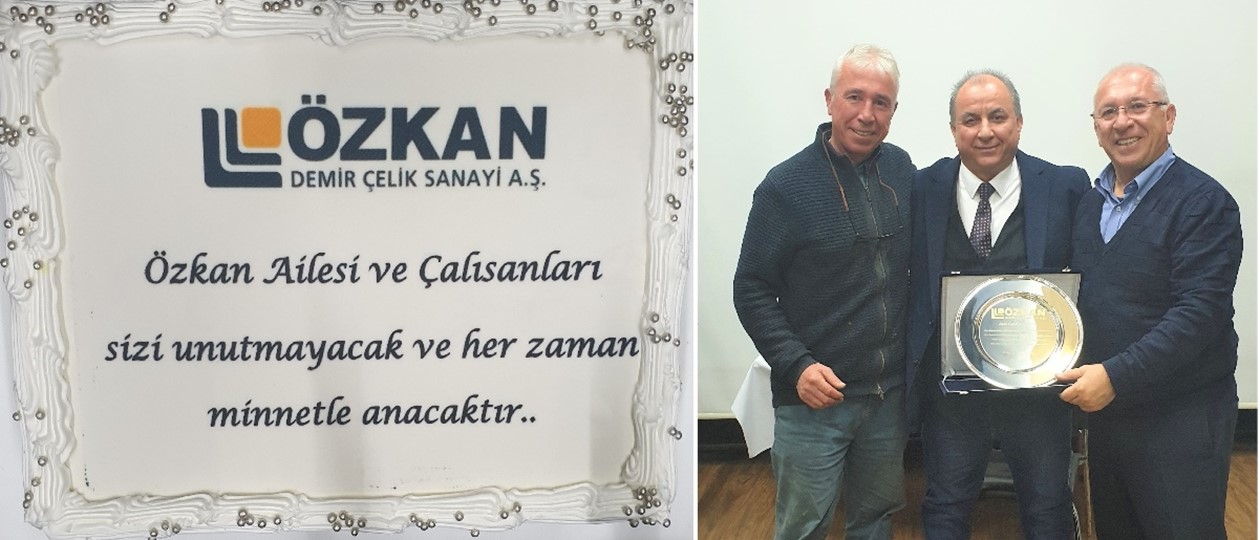 When your line of business is Steel Industry, Steel Trading, and Profile Production, the difficulty factor of the work increases. You have to multiply every day by 2. I spent 32 years working with Seyit Mehmet Özkan. Those who know would say that it must have been challenging.
But working together was never difficult for us... As we worked, we learned to enjoy our work. We saw our work as an essential part of life and lived it to the fullest.
Brushing, scolding, praising, joy, sadness, entertainment, sports... We saw everything as part of our work. We never complained, never got upset, never got tired, and never had ego issues. We were driven by ambition and focused on our work.
We worked hard for our job and personal development.
This photo reflects our "WORK PHILOSOPHY" at our workplaces: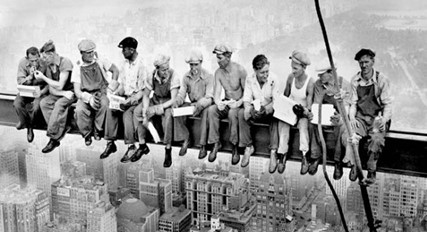 And this is our message: "
WE ARE STRONG TOGETHER
"
I always worked to do my job well. I did my job as a reflection of my character, not as a means of getting paid. I saw my work and my commitment to work as personal and social responsibilities.
When I joined the Özkan Family, I was single. I got married one year later. We had children, a home, a car. The great support of the Özkan Family was present in all of these.
I should write a lot about my bosses and colleagues.
However, I cannot skip mentioning the very valuable personalities that I have learned from in their lives.
Ajlan Ertunç... He taught me how to use my mind, intelligence, and logic.
Nevzat Yorgancıoğlu... He taught me to live with principles and know their measurements.
Kenan Özkan... He taught me that there is no such thing as "impossible".
Yener Abi... He taught me to look at things from a broader perspective.
Emin Tüfekçiler... He taught me that disciplined and consistent work life has no age limit.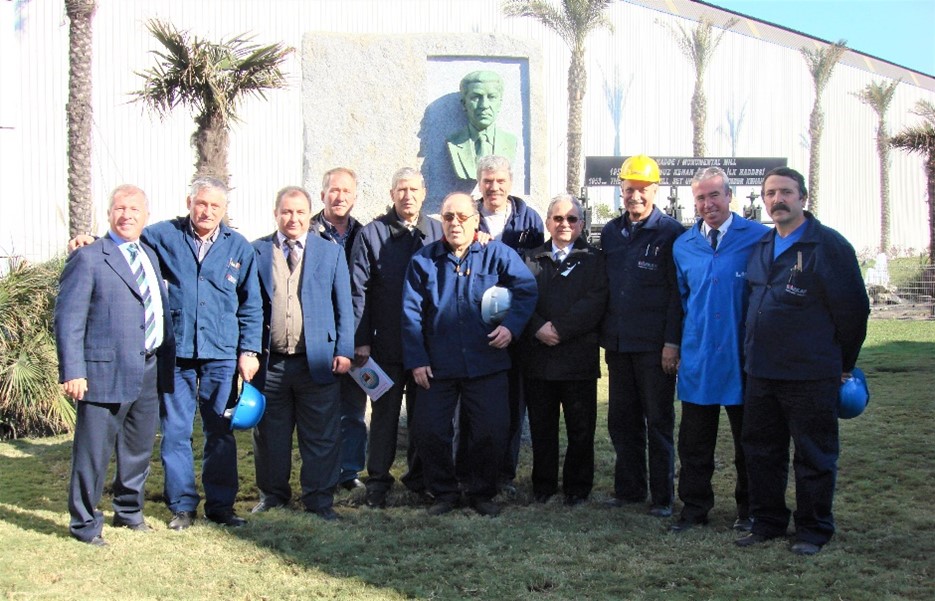 The Great Masters with whom we spent 25 years together, the embodiments of stability in business life.
Dursun Usta, Hasan Mergen, Hasan Akman, Metin Gülseren, Servet Usta, Tayyar Yener,
Yusuf Kavala, Necdet Aktuna.
I have gained valuable friends and companions in my work life and collected memories.
I have accumulated so many memories that I will tell my children and grandchildren. They are my most precious treasure.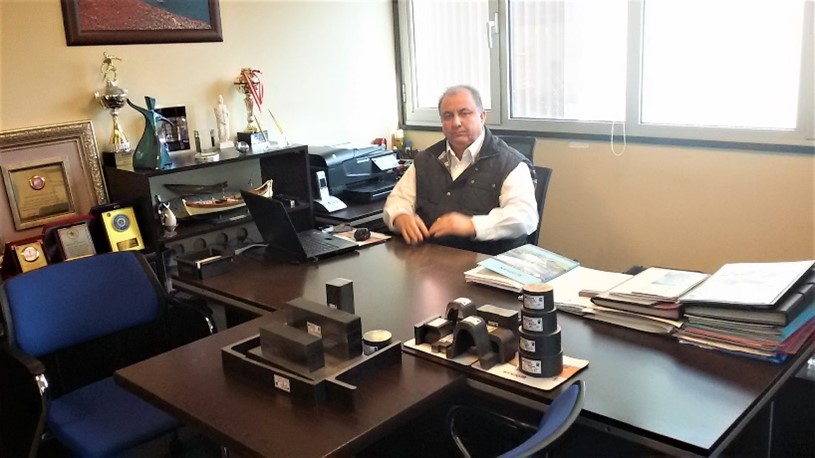 Sports, especially football, hold a special place in my life. I believe that I inherited the sports culture from the Levantines with whom I spent my childhood. I consistently and regularly engaged in sports activities. I played football, basketball, swam, practiced underwater diving, shooting, and hunting (although reluctantly due to my father's insistence).
Of course, football took the lead. At the age of 15, I played my first official match as a licensed player for the Ege University Amateur team. In my first match, I played as a left-back and scored my first goal. I played football for 16 years in the Izmir Amateur League, representing Ege University, Bornovaspor, and Yeşilova teams. After many years of playing football, in 1923, we took over the management of Bornovaspor Club with my friends, and as the first amateur football club in Turkey, we turned it into a Joint Stock Company. I served as the President of Bornovaspor Football A.Ş. for 7 years and handed over the club to my young nephews in 2022.

During my time at Özkan Demir Çelik, every Tuesday evening, we played matches in indoor and carpeted fields, either among ourselves or against other teams, without interruption for over 10 years. We participated in tournaments. Going to play a match from 6 PM to 7 PM on Tuesday was a part of our job and duty.
It was a 10-year period full of enthusiasm, ambition, and fair play. We were a team of players over 45 years old.
Yener Kalender was the goalkeeper, Gökhan Olcayta and I were in defense, İsmail Sütçü was in the midfield, and Seyit Mehmet Özkan and Halim Dizdar were in the forward line. I won't count the matches we played among ourselves, but I don't remember losing any matches against other teams. We played with such harmony, enthusiasm, and enjoyment that even teams much younger than us wanted to play against us. I send my love and greetings to my unforgettable teammates.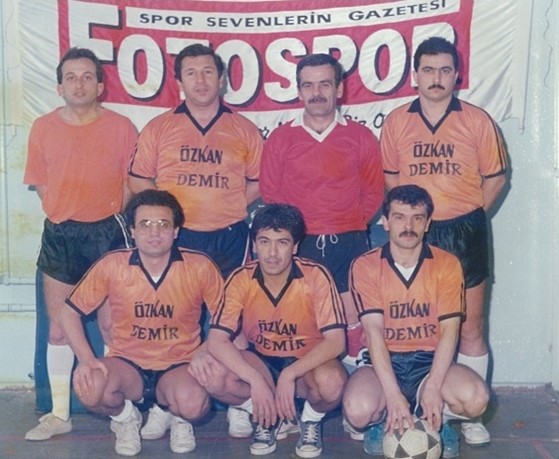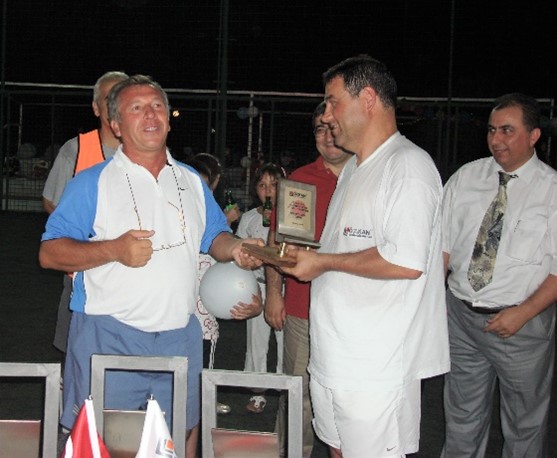 Some sports carry life-threatening risks. Unfortunately, while scuba diving in September 2002, I suffered a "decompression sickness" and became paralyzed. I spent 6 months in the hospital during the acute phase. With a return-to-life project that lasted 1.5 years, for which Seyit Mehmet Özkan was the architect, I managed to walk with a single cane. I plan to write about this period, which I believe will serve as a guide for people who have become paralyzed, with complete confidence in its purpose.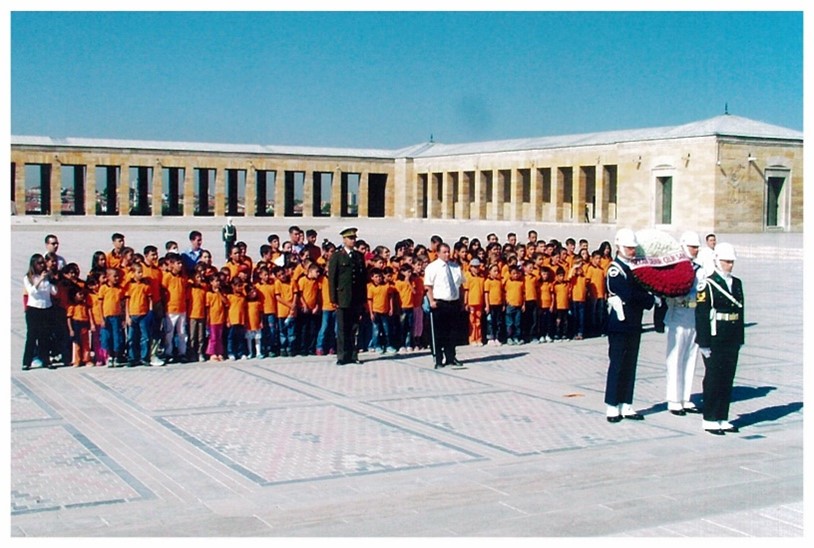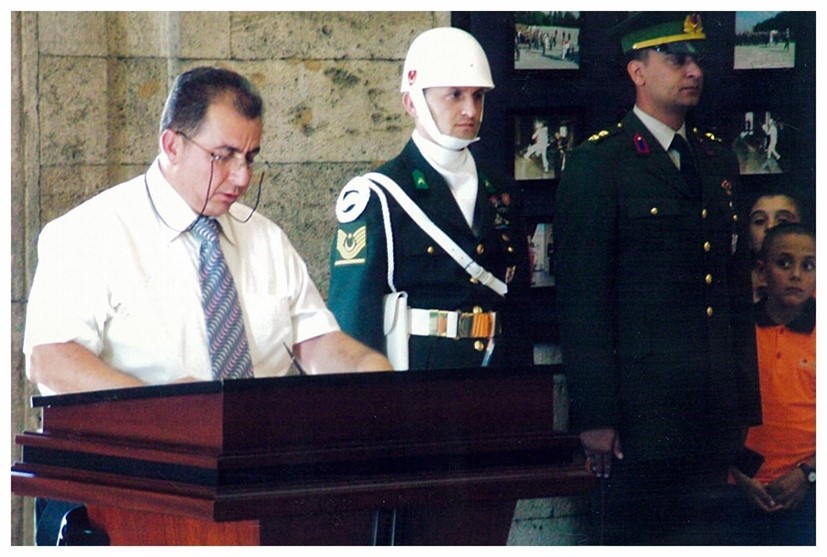 Since 2004, I have been living as a "Mobility Disabled" person. I am married, a father of two daughters, and a grandfather of a granddaughter.
Young ones, my children...
I have a few pieces of advice for you based on my experiences, observations, and what I have heard to help you avoid making mistakes in life.
Take care of your health... Strengthen your body to strengthen your mind.
Make sure you have a hobby. A person without a hobby is like a fruitless tree.
Choose your spouse wisely. If there is no love, that person is not your spouse.
The key to diligence is mothers. Competitive, curious, and intelligent mothers. The greatest gift a father can give to his children is to love their mothers.
We should nurture the love in our children's hearts and nourish them with virtue and life lessons. As they grow up, we should clear their path so that they can develop to their fullest potential.
Patience is the second mind. An enlightened person is a patient person.
Be grateful for each day. Never forget to express your gratitude.
Don't engage in gossip. It leaves a bad taste in your mouth, mind, and home.
Nature doesn't exist for us; it is a part of us, and we are a part of it. Let's love and protect nature and animals.